Waiting for a ride after church, James United Methodist, Fayetteville, Arkansas
After the storm, bentonville, arkansas
Arkansas v. Vanderbilt, Fayetteville, Arkansas
Ballet Class, Bentonville, Arkansas
Playground Break, Prairie Grove, Arkansas
"Hugh's B.S. Social Club," Massena, New York
Roller Coaster, Tontitown, Arkansas
after the storm, Big Cedar, Oklahoma
Waiting to Perform, Bentonville, Arkansas
Cancer patient Katie Kirkpatrick on her wedding day, Hazel Park, Michigan
Ride Along with the Crime Suppression Unit, Rogers, Arkansas
Decorating for christmas, Rogers, Arkansas
Front Yard Fun, Swartz Creek, Michigan
Alvina Bass, 99, survivor of the 1914 Salem fire, Beverly, Massachusetts
Preacher, Flint, Michigan
Accident, Boston Mountain, Arkansas
dilapidated downtown, Gentry, Arkansas
play, fayetteville, arkansas
sniper competition, fort smith, arkansas
Accident, Elkins, Arkansas
Halloween Parade, Rogers, Arkansas
Livestock Fair, Fayetteville, Arkansas
Accident, Bella Vista, Arkansas
Small Girl, Pinnacle Country Club, Rogers, Arkansas
Downtown, Oklahoma City, Oklahoma
Military funeral, Fort Smith, Arkansas
Rodeo, Castelton, Vermont
townzen's barbershop, rogers, arkansas
child and dunk tank, Springdale, arkansas
parade, Del City, Oklahoma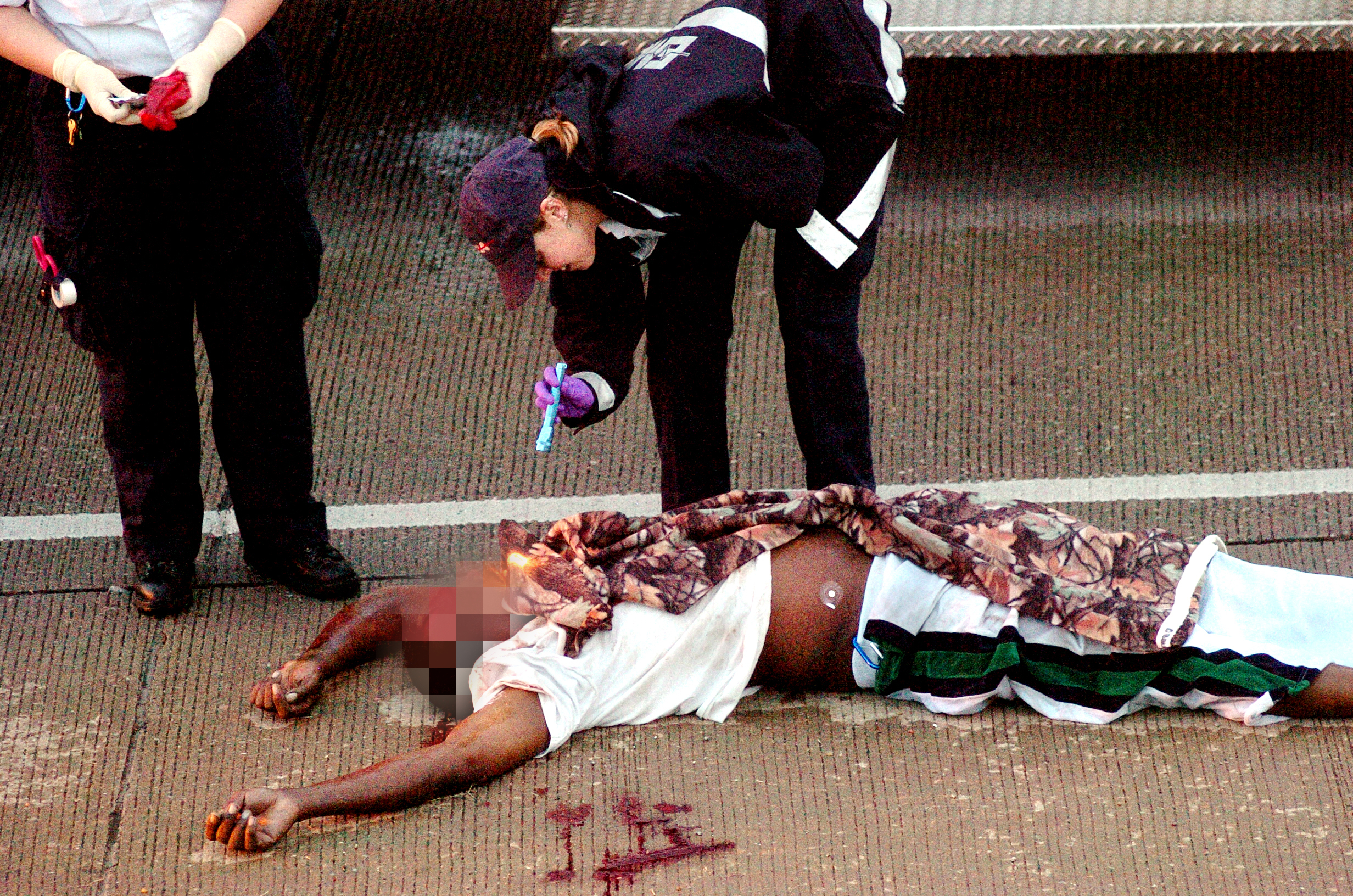 suspicious accident, Oklahoma City, Oklahoma
Livestock Auction, Fayetteville, Arkansas
church fire, fostoria, michigan
Shelter during an ice storm, Rogers, Arkansas
easter surprise, bella vista, arkansas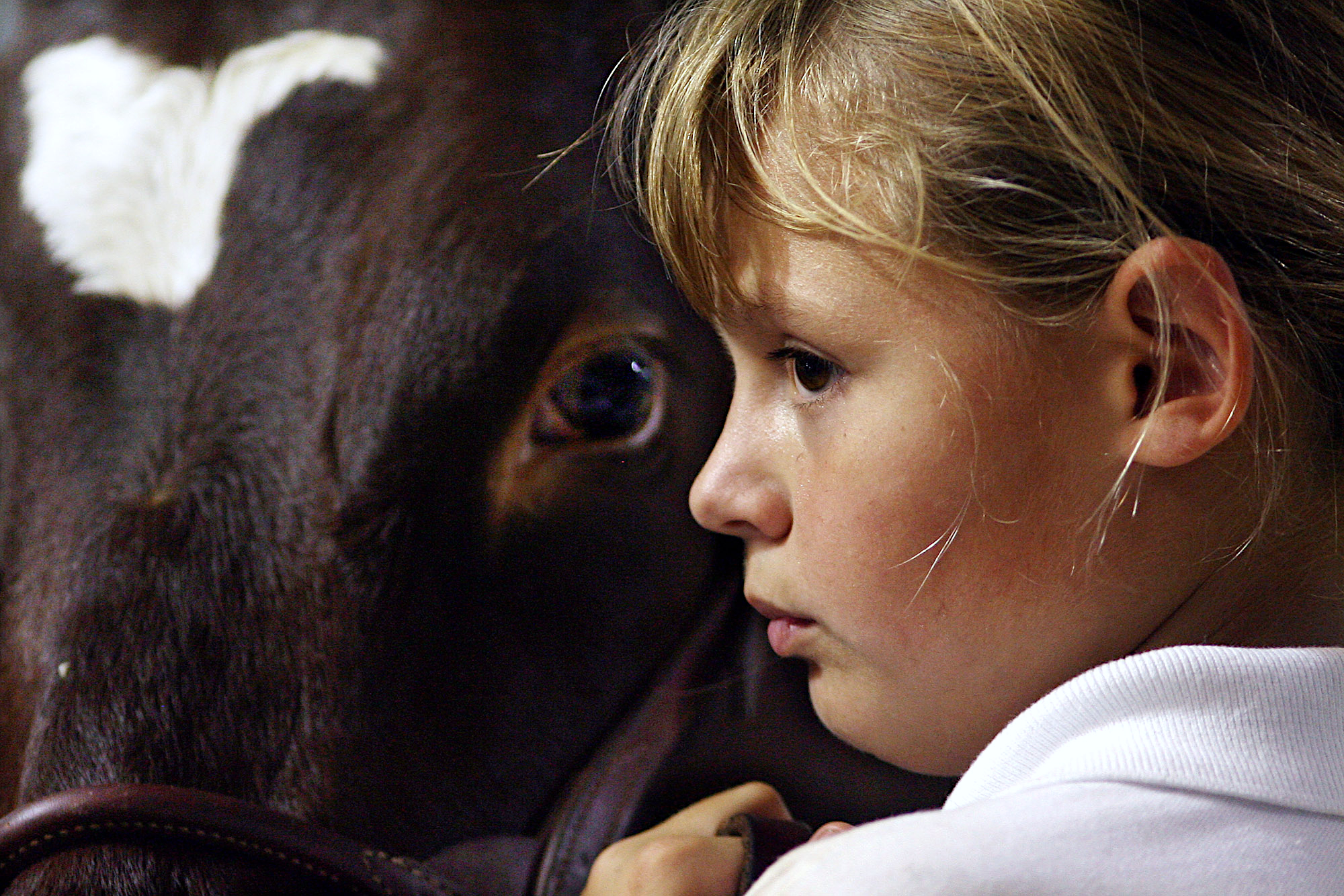 4-H Junior Dairy Show, Bentonville, Arkansas
Military funeral, saginaw township, michigan
crash vigil, Lapeer, Michigan
snow fight, Rogers, arkansas
Coming home to see the fire, Bridgeport, Michigan
frisco film night, rogers, arkansas
Oklahoma centennial freedom festival, bethany, oklahoma
structure fire, zilwaukee township, michigan
Child of a deployed soldier, Freedom Salute Ceremony for Charlie Battery, 1st Battalion, 142nd Fires Brigade of the Arkansas National Guard, Rogers, Arkansas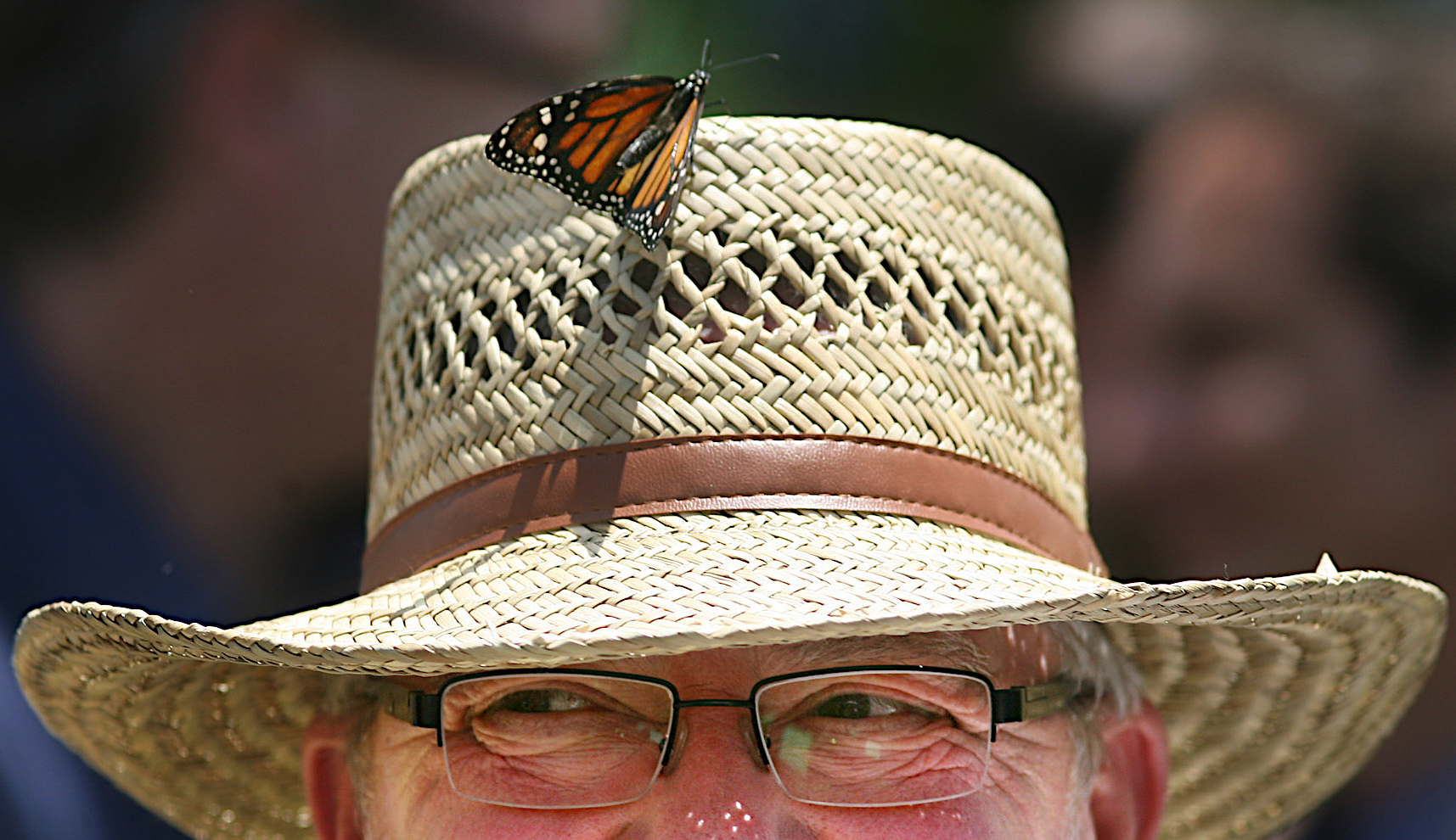 butteryfly festival, springdale, arkansas
Heavy Pumpkin, Bentonville, Arkansas
choices, rogers, arkansas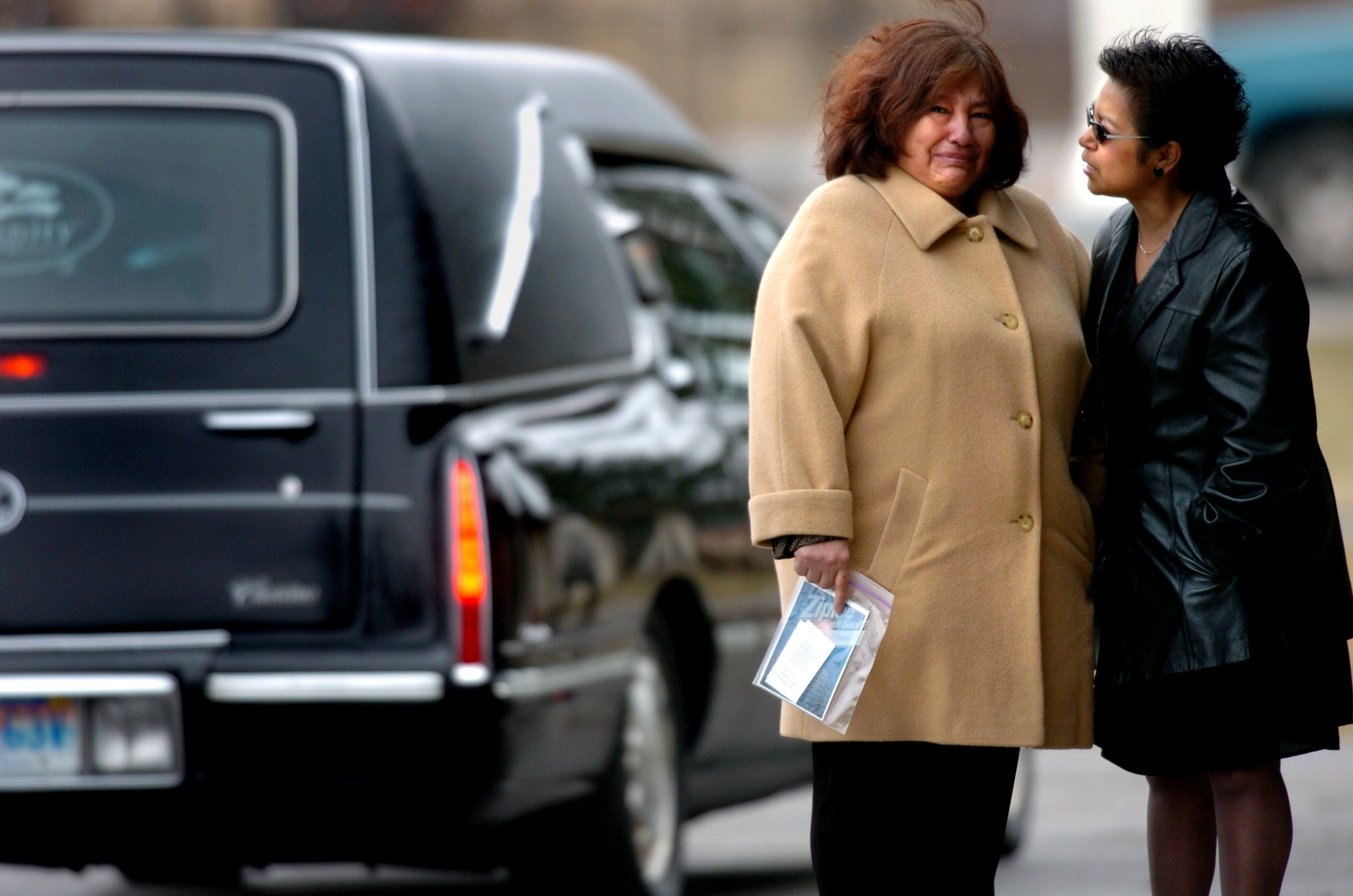 breaking and entering funeral, flint, michigan
Science Class Dissection, Bentonville, Arkansas
Makeshift Rainwear, Boston, Massachusetts
Bikes, Blues and Barbecue, Fayetteville, Arkansas
Spring Runner, Fayetteville, Arkansas
searching after the tornado, joplin, missouri
Miss Lakes of the Northwest, Rogers, Arkansas
car wash, Springdale, arkansas
training, rogers, arkansas
Lighthouse Lens Cleaning, Little Brewster Island, Boston Harbor, Massachusetts
high water, beaver lake, arkansas
Illinois River Watershed Cleanup, Fayetteville, Arkansas
fall on campus, Fayetteville, Arkansas
Memorial Day Ceremony, Saginaw, Michigan
after the chase, fayetteville, arkansas
Autism Candlelight Vigil, Flushing Township, Michigan
catfish stand, fayetteville, arkansas
Waiting for a ride after church, James United Methodist, Fayetteville, Arkansas
Betty Davis of Fayetteville waits for a ride home following service at Saint James United Methodist Church in Fayetteville, AR. Davis was christened at the church, and her great-grandfather helped build it.
After the storm, bentonville, arkansas
WILLIAM MOORE/THE MORNING NEWSShaun Turner looks over the damage done the outer wall of the St. Valery Downs subdivision where he lives after storms Saturday, May 10, 2008 along Arkansas 112 outside of Bentonville. Turner is on the Grounds Committee for the POA. Pinecrest Private School and Central Park Elementary School at Morningstar, which are across the street, also sustained damage.
Arkansas v. Vanderbilt, Fayetteville, Arkansas
The Vanderbilt right-fielder runs down a ball during a game against Arkansas at Baum Stadium in Fayetteville, AR.
Ballet Class, Bentonville, Arkansas
WILLIAM MOORE • THE MORNING NEWSElijah Lancaster, 11 (R), of Bentonville, momentarily breaks composure to joke with fellow ballet students while participating in a class taught by Master Teacher Louise Lester from Houston Ballet Tuesday, October 9, 2007 at Classical Ballet Academy in Bentonville. Houston Ballet will be performing Madame Butterfly Thursday and Friday evening at Walton Arts Center.
Playground Break, Prairie Grove, Arkansas
"Hugh's B.S. Social Club," Massena, New York
(From left) Larry J. Patanode, 57, of Massena, Karl Durkee, 74, of Massena, and Erwin G. Derouchie, 63, of Massena, pass an afternoon at Hugh's Barbershop on Main Street in Massena, NY. The shop is filled with badges, pins and other memorabilia, most of which has been donated by customers. Only Karl was there to actually get his hair cut, and the group is part of an ongoing rotation dubbed "Hugh's B.S. Social Club." There is even a sign attesting to that distinction. The barbershop is owned an operated by Hugh E. Rood, 67, of Norwood.
Roller Coaster, Tontitown, Arkansas
Students Lacy Fields, 23, of Springdale (L) and Julie Hise, 18, of Rogers, enjoy a ride on the "Fireball" during the Tontitown Grape Festival outside St. Joseph's Catholic Church August 16, 2007 in Tontitown, AR.
after the storm, Big Cedar, Oklahoma
Arkansas Democrat-Gazette/William Moore***Please check spelling of last name Canatser against story.***Sharon Canatser (R) and family friend Helen Dunse survey the damage done to the living room of Sharon's home on FR 6042 off of OK-63 after a storm hit Thursday night Friday, April 10, 2009 east of Big Cedar, OK. Among other damage, the storm stripped the roof of the home and knocked down a wall in the living room.
Waiting to Perform, Bentonville, Arkansas
Julia Necessary, 8, waits in the wings to perform as one of Mother Ginger's Children during a presentation by Classical Ballet Academy of The Nutcracker Friday, December 4, 2009 for elementary school children at the Arend Arts Center on the campus of Bentonville High School in Bentonville. The presentation was shortened for a younger audience, but a unmodified version will be shown at 7:30 p.m. on Saturday, and 3:00 p.m. on Sunday.
Cancer patient Katie Kirkpatrick on her wedding day, Hazel Park, Michigan
Ride Along with the Crime Suppression Unit, Rogers, Arkansas
Corporal Craig Renfrow of the Rogers Police Department Crime Suppression Unit is seen in the rearview mirror of his squad car Friday, March 21, 2008 in Rogers.
Decorating for christmas, Rogers, Arkansas
Sheri Woolman of Rogers places in ornament in front of Santa's feet while decorating the front window of her store, Frisco Flea Market, at 322 South First Street Wednesday, November 14, 2007 in downtown Rogers.
Front Yard Fun, Swartz Creek, Michigan
Lydia Mead-Horski, 3, (cq) plays on a tree swing Monday in front of her Swartz Creek home, while friend and neighbor Dominic Fornari, 5, (cq) runs behind the house in the background. Dominic is the son of Cory Fornari, and Lydia is the daughter of Stacy Mead. The parents of the children, who frequently play together, call them and their siblings the "Brady Street Gang."
Alvina Bass, 99, survivor of the 1914 Salem fire, Beverly, Massachusetts
Preacher, Flint, Michigan
Accident, Boston Mountain, Arkansas
Arkansas Democrat-Gazette/William MooreA Boston Mountain firefighter sprays a car under a trailer after an accident in the northbound lane of 540 Saturday, February 28, 2009 north of the tunnel.
dilapidated downtown, Gentry, Arkansas
play, fayetteville, arkansas
sniper competition, fort smith, arkansas
Accident, Elkins, Arkansas
WILLIAM MOORE • THE MORNING NEWSDenny Ray, 17 (facing), of Elkins comforts friends Bettie Peek, 18 (L), of Elkins and Brad Payne, 17, of Springdale following a single-car accident involving their male 17-year-old friend Sunday, August 26, 2007 along Mount Olive Road east of Elkins. The driver was driving a blue Toyota Tacoma (background) westbound when he lost control, went off the road and hit an embankment near 2442 Mount Olive Road. The truck flipped four to five times, and the driver was thrown approximentaly 80 feet. He was airlifted to Washington Regional Medical Center with major head injuries. His condition was not available, and his name was not released.
Halloween Parade, Rogers, Arkansas
WILLIAM MOORE • THE MORNING NEWSDressed as Pippi Longstocking, Kennadie Stucki, 7 (cq), looks up at the Coca-Cola mural on 2nd Street during the 23rd Annual Goblin Parade Wednesday, October 31, 2007 in Downtown Rogers. Kennadie is from Lowell.
Livestock Fair, Fayetteville, Arkansas
Garrett Wieland, 15, of Spring Valley waters his cows during the Washington County Fair in Fayetteville. qfrak, "Cows"
Accident, Bella Vista, Arkansas
Small Girl, Pinnacle Country Club, Rogers, Arkansas
Downtown, Oklahoma City, Oklahoma
Military funeral, Fort Smith, Arkansas
Arkansas Democrat-Gazette/WILLIAM MOOREKaitlyn Owens, wife of Sgt. Vincent Owens, gets a kiss on the cheek from Patriot Guard member Ron Bender of Broken Arrow, OK during the funeral for her husband Friday, March 12, 2010 at Fort Smith National Cemetary in Fort Smith. Owens, 21, was killed while serving with the 101st Airborne Division (Air Assault) in eastern Afghanistan. Bender's son, Aaron, was serving with Vincent.
Rodeo, Castelton, Vermont
Castleton, VT, 07/08/06 Evan Archino, 15 (cq), of Hudson Falls, NY, waits for the Pond Hill Pro Rodeo to start Saturday at Pond Hill Ranch in Castleton, VT. Archino participated in the team roping event. (William Moore/Globe Photo)
townzen's barbershop, rogers, arkansas
WILLIAM MOORE • THE MORNING NEWSGary Townzen (R) and Vic Bradford attend to customers Saturday, December 22, 2007 at Townzen's Barbershop at 104 South First Street in downtown Rogers.
child and dunk tank, Springdale, arkansas
WILLIAM MOORE • THE MORNING NEWSAfter missing her throw, Bella Scaccia, 4, pushes the button on a dunk tank anyway to dunk Chase Poage, 14, during the "Flamingos on the Frontier" Family Outdoor Adventure Day Saturday, September 15, 2007 in Founder's Park at Har-Ber Meadows in Springdale. The event was put on by the Cheryl Harrop Foundation, founded after the death of Cheryl Harrop, who died in 2005 from cardiac arrest resulting from Arrhythmogenic Right Ventricular Dysplasia. Both kids are from Springdale.
parade, Del City, Oklahoma
Nita Herron and her daughter Harlee Herron, 4, wait for a parade with the truck carrying The Vietnam Wall Experience along SE 29th Street and Linda Lane in Del City, Tuesday, July 12, 2005. By William Moore/The Oklahoman.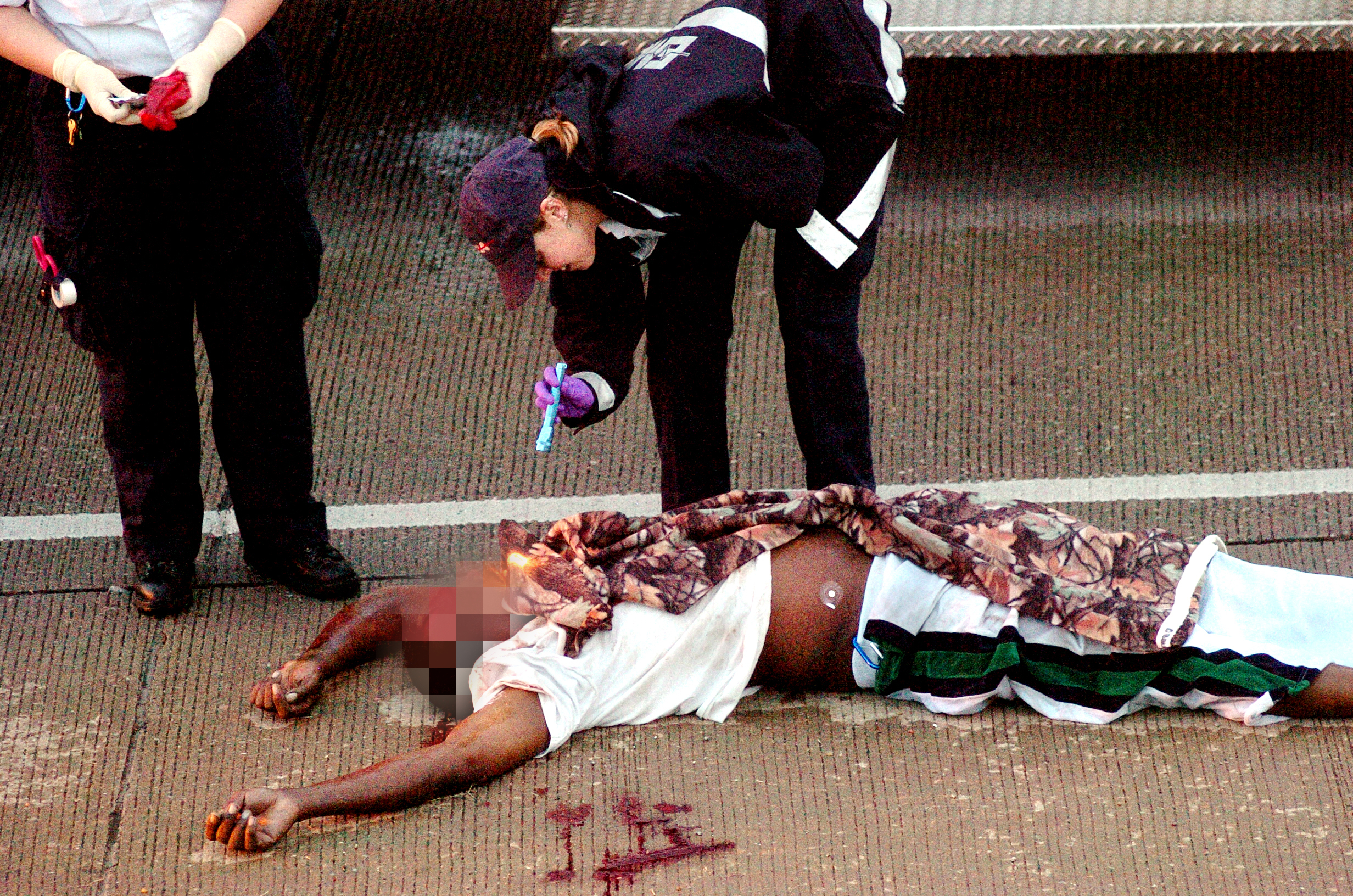 suspicious accident, Oklahoma City, Oklahoma
Fatal-A paramedic looks over a man who died after he crashed his car while driving north on 235 in Oklahoma City. A witness said the man was driving over 100 miles-an-hour.
Livestock Auction, Fayetteville, Arkansas
church fire, fostoria, michigan
Shelter during an ice storm, Rogers, Arkansas
Arkansas Democrat-Gazette/William MooreCrystal Hembre of Rogers packs up blankets and other things before leaving the Senior Activity Center Wednesday, January 28, 2009 in Rogers. The Hembre family spent the night at the center after power at their house went out after Monday night's ice storm.
easter surprise, bella vista, arkansas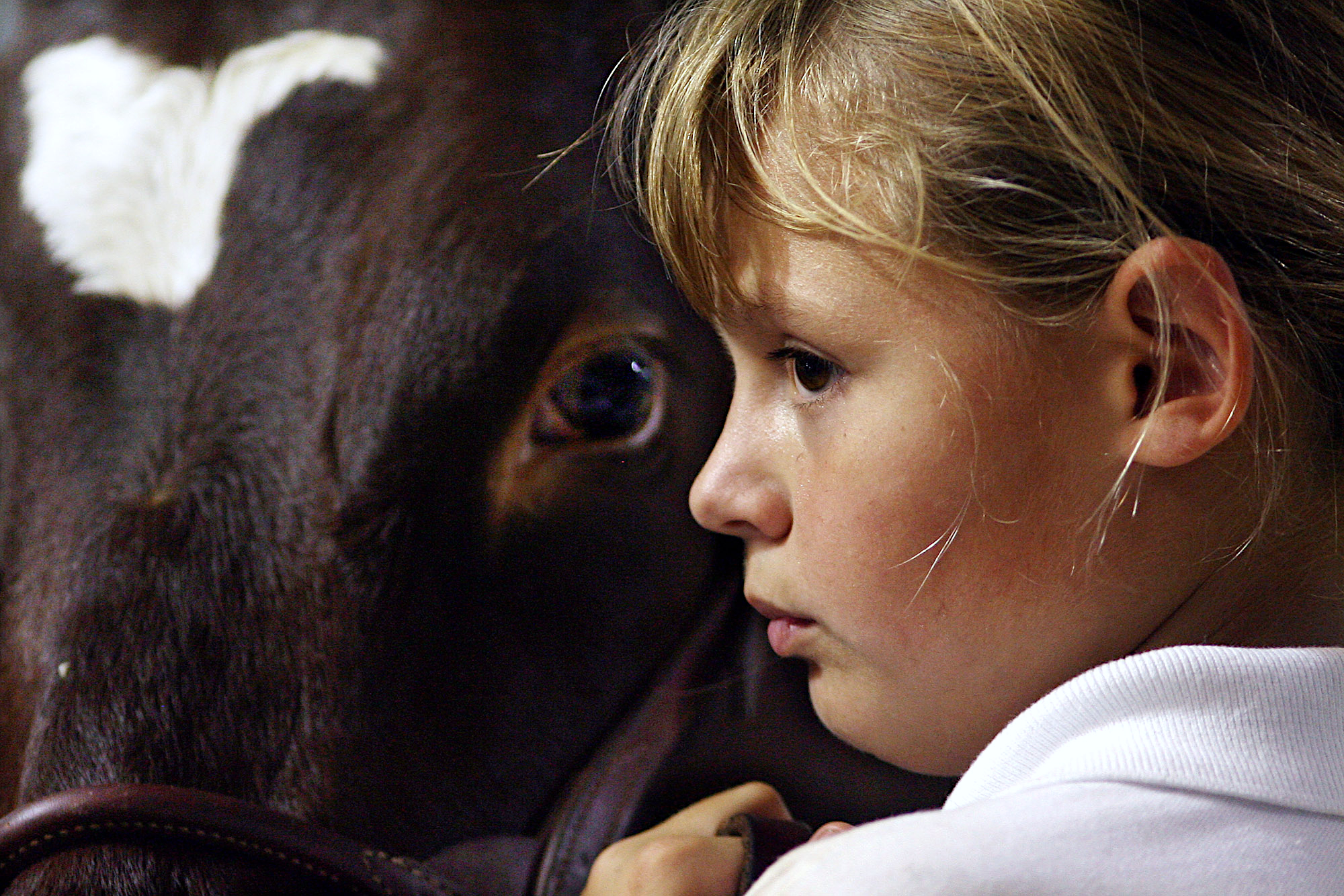 4-H Junior Dairy Show, Bentonville, Arkansas
Brittany Crawley, 10, of Maysville and Crawley's Valley View Farms shows her Milking Shorthorn, Maggie, with Maysville 4-H during the Junior Dairy Show at the Benton County Fair Wednesday, September 16, 2009 at the fairgrounds in Bentonville. Another dairy cow she showed, Kaylei (cq), won Reserve Grand Champion. The fair will run through the 19th of September.
Military funeral, saginaw township, michigan
crash vigil, Lapeer, Michigan
Tim Chappell (cq) of Academy Driving School hands out MADD (Mothers Against Drunk Driving) ribbons Friday in Lapeer during a vigil in honor of 9 people killed last week in two separate car accidents in Oregon Township and Almont Township. Chappell says he knows the MacNaughton family.ASSIGNMENT INFO: This is for A1 Saturday.Pic/ Vigil for car crash victims in Lapeer,There is a candlelight vigil at 7 p.m. at the Historic Courthouse indowntown Lapeer. (Date shot: 4/8/2005) (The Flint Journal / William Moore)
snow fight, Rogers, arkansas
Coming home to see the fire, Bridgeport, Michigan
Sharde Brown (middle), 15, is comforted by neighborhood friends Brandi D. Bates (right), 24, and Courtney D. Johnson, 26, after coming home from Bridgeport High School Wednesday and seeing firefighters fighting a fire that had consumed her grandmother's house in Bridgeport. According to her grandmother Margarie Reed, Sharde's nephew Jay Brown, 2, had allegedly started the fire while playing with a lighter. Both children, along with their siblings Dre Brown, 4, Krystal Brown, 14, and Sharde's twin sister Sharviance Brown, 15, live in the house with Margarie Reed.
frisco film night, rogers, arkansas
Oklahoma centennial freedom festival, bethany, oklahoma
structure fire, zilwaukee township, michigan
Child of a deployed soldier, Freedom Salute Ceremony for Charlie Battery, 1st Battalion, 142nd Fires Brigade of the Arkansas National Guard, Rogers, Arkansas
16-month-old Brody Grantham reaches up to touch the Operation Iraqi Freedom banner hanging off the speaker's podium at a Freedom Salute Ceremony for Charlie Battery, 1st Battalion, 142nd Fires Brigade of the Arkansas National Guard Sunday, August 5, 2007 at Rogers High School. Brody was born while his father, Sgt. Cole Grantham, was deployed to Iraq.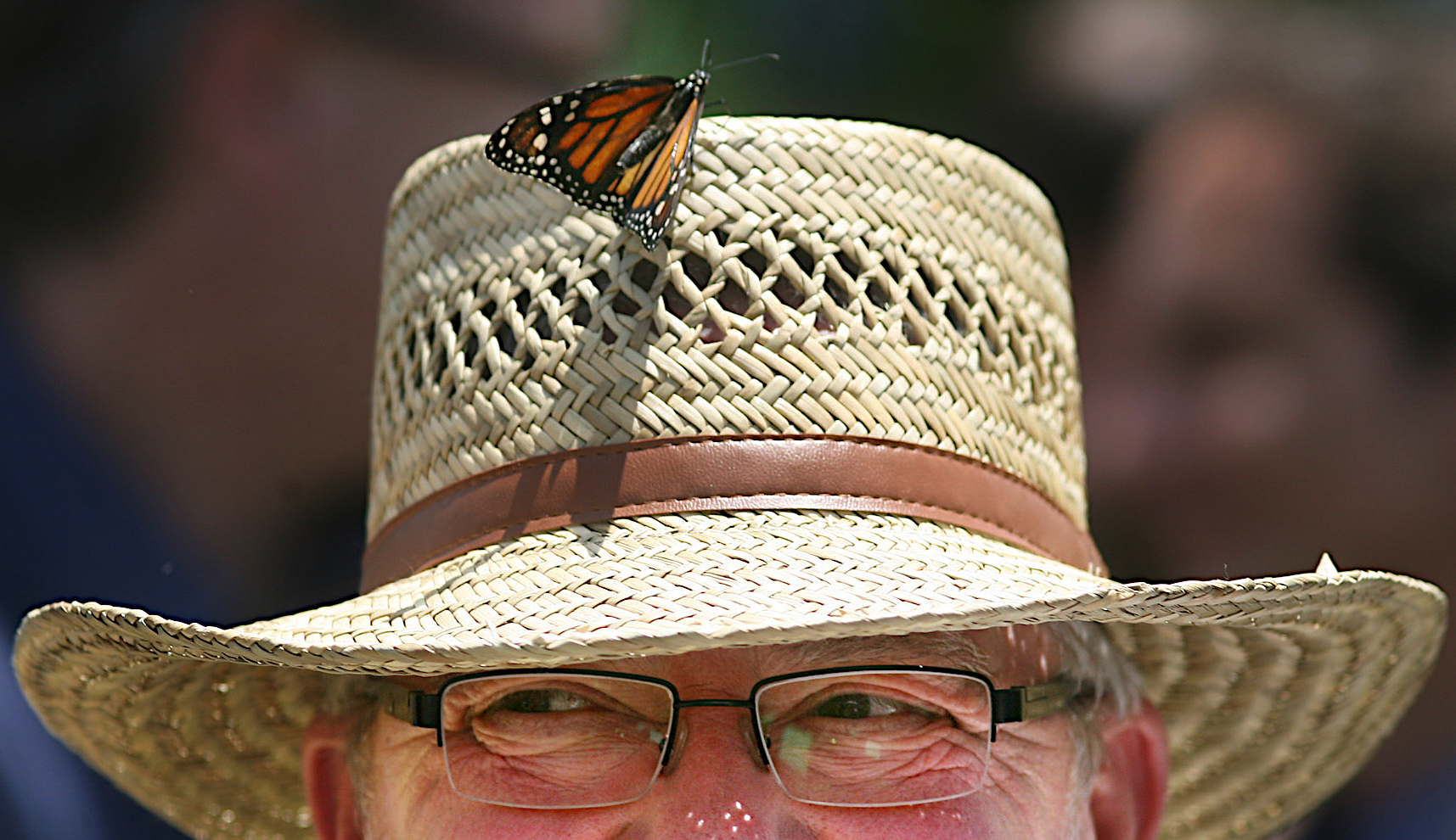 butteryfly festival, springdale, arkansas
Arkansas Democrat-Gazette/William MooreDr. Travis Jenkins holds still to avoid having a butterfly leave his hat after more than 500 butterflies were released during the "Wings of Hope" Butterfly Festival Friday, May 21, 2010 at the Ozark Guidance main campus in Springdale. The event, which was held in honor of Mental Health Month, included family-friendly events and food. Dr. Jenkins, who has been with Ozark Guidance for 37 years, released butterflies in representation of mental healthcare providers.
Heavy Pumpkin, Bentonville, Arkansas
Rebekah Gramling, 4, of Rogers takes a breath after doing her best to move a pumpkin at a pumpkin stand to raise money for the children of First United Methodist Church outside the church's Wee Friends Discovery Center daycare facility near downtown Bentonville, AR.
choices, rogers, arkansas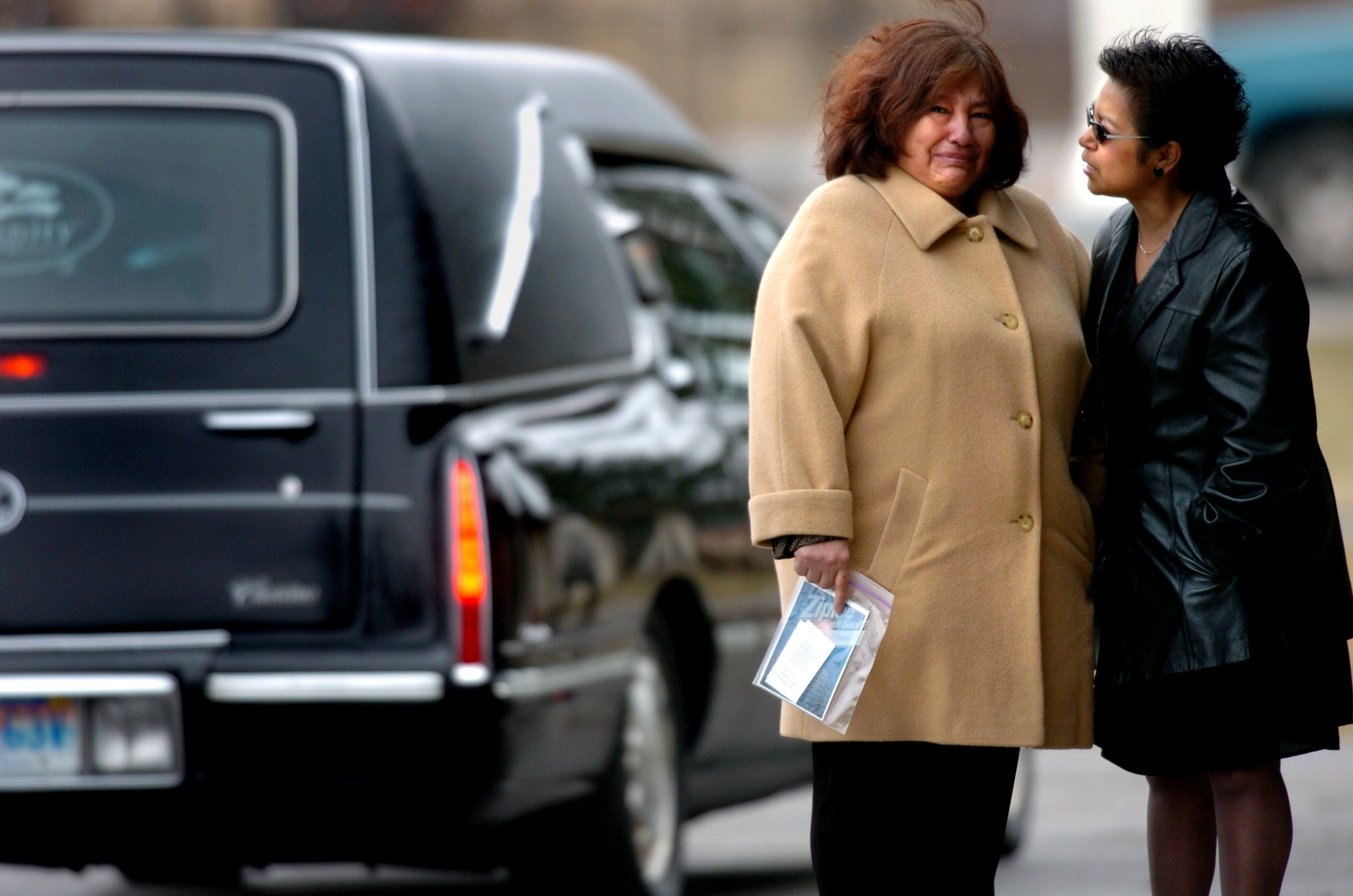 breaking and entering funeral, flint, michigan
Science Class Dissection, Bentonville, Arkansas
Bentonville High School senior Chloe Fackler, 17, kisses the Dogfish Shark of her neighbor, sophomore Vanessa Fitchue, 15, while taking a group photo (not for me) before dissecting the sharks during a lock in for AP biology students Friday, February 29, 2008 at the high school in Bentonville, AR.
Makeshift Rainwear, Boston, Massachusetts
Bikes, Blues and Barbecue, Fayetteville, Arkansas
Spring Runner, Fayetteville, Arkansas
searching after the tornado, joplin, missouri
Miss Lakes of the Northwest, Rogers, Arkansas
Miss Lakes of the Northwest 2008 winner Ashleigh Painter waves to the crowd while being crowned by the 2007 winner Lindsey Allison Lee (R) and the 2007 Miss Lakes of the Northwest Outstanding Teen 2007 winner Kristyn Baker (L) at Rogers Little Theater's Victory Theater in Rogers, AR. Ashleigh's hometown is Bentonville, AR.
car wash, Springdale, arkansas
training, rogers, arkansas
Lighthouse Lens Cleaning, Little Brewster Island, Boston Harbor, Massachusetts
Boston, MA, 08/12/06 Nicholus E. Johnston, 44 (cq), of China Grove, NC, peers out from inside the lens of Boston Light while doing restoration work Saturday on Little Brewster Island in Boston Harber. (William Moore/Globe Photo) 13lighthouse
high water, beaver lake, arkansas
Illinois River Watershed Cleanup, Fayetteville, Arkansas
Sophomore mentor Corey Brady (R, grey shirt) helps University of Arkansas freshmen (from right, red shirts) Donald Saller from Memphis, TN, Jordan Haralson from Carl Junction, MO, and Zac Carson from Tulsa, OK cross Skull Creek to pick up trash on the other side while participating in the annual clean up of the creek organized by the Illinois River Watershed Partnership Tuesday, August 16, 2011 near the Steele Boulevard bridge in Fayetteville. The group was there with 48 other students from the University of Arkansas' R.O.C.K. (Razorback Outreach for Community and Knowledge
fall on campus, Fayetteville, Arkansas
A student walks under the fall foliage on the University of Arkansas campus in Fayetteville, AR.
Memorial Day Ceremony, Saginaw, Michigan
Carrollton Township resident and WWII veteran Charlie Wilson, 82, laughs as he leaves on a bus with his fellow American Legion 1859 members from Memorial Day ceremonies held Monday at Veterans Memorial Plaza in Hoyt Park.
after the chase, fayetteville, arkansas
Autism Candlelight Vigil, Flushing Township, Michigan
Autism Support Group of Genesee County treasurer Lisa Sain (cq) of Davison, wipes away a tear Friday during the second annual Candlelight Vigil for Autism at God's Love Ministries in Flushing Township. Lisa's four-year-old son Preston is autistic.
catfish stand, fayetteville, arkansas
1
2
3
4
5
6
7
8
9
10
11
12
13
14
15
16
17
18
19
20
21
22
23
24
25
26
27
28
29
30
31
32
33
34
35
36
37
38
39
40
41
42
43
44
45
46
47
48
49
50
51
52
53
54
55
56
57
58
59
60
61
62
63
64
·
·
·
·
·
·
·
·
·
·
·
·
·
·
·
·
·
·
·
·
·
·
·
·
·
·
·
·
·
·
·
·
·
·
·
·
·
·
·
·
·
·
·
·
·
·
·
·
·
·
·
·
·
·
·
·
·
·
·
·
·
·
·
·